Boai Pipeline Technology Group strives to be a professional, refined and strong enterprise, while actively fulfilling the corporate social responsibility. Employee Mutual Assistance Foundation and Group Caring Foundation have been established successively. Employees have been actively organized to participate in social caring activities for many times. They have persisted in making continuous donations to primary and secondary schools, subsidizing staff with difficulties, subsidizing poor students and inheriting caring. Zhang Jiulin, an employee of Science and Technology Construction Antiseptic Company, a Boai Pipeline Technology Group, was found to have advanced liver cancer in September this year and had to quit his job for treatment. His wife was also sick and unable to work. The only source of income in his family was the meager monthly government subsidy for poor families. The high cost of treatment forced him to abandon hospitalization and rely on conservative medical treatment at home. Zhang Chengyuan, his son, was admitted to Fujian Normal University this year, but such a family is no longer able to support his son Zhang Chengyuan to continue his studies.
There is love in the world. Guo Wenqiang, the chairman of the group, was aware of this situation and, on the occasion of concern, decided to propose that in order to arouse the goodness of our employees and to rally the love of each of us, we launch the campaign of "donating money for the dream of Zhang Jiulin's Children's University for the severely ill workers". Hope that the family members of Boai Pipeline Technology Group will extend their hand of friendship and offer a loving hand, no amount of donations, no matter what kind deeds they do, you will have a loving hand. Hope that we can extend our hand of great love together and kindle the light of hope of the students in extremely poor families with our loving heart.
Boyu Steel Pipe Loving Student Donation site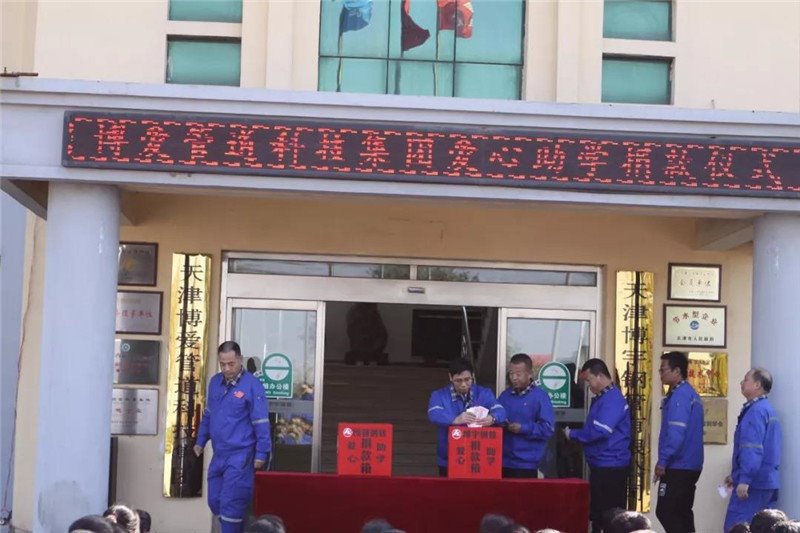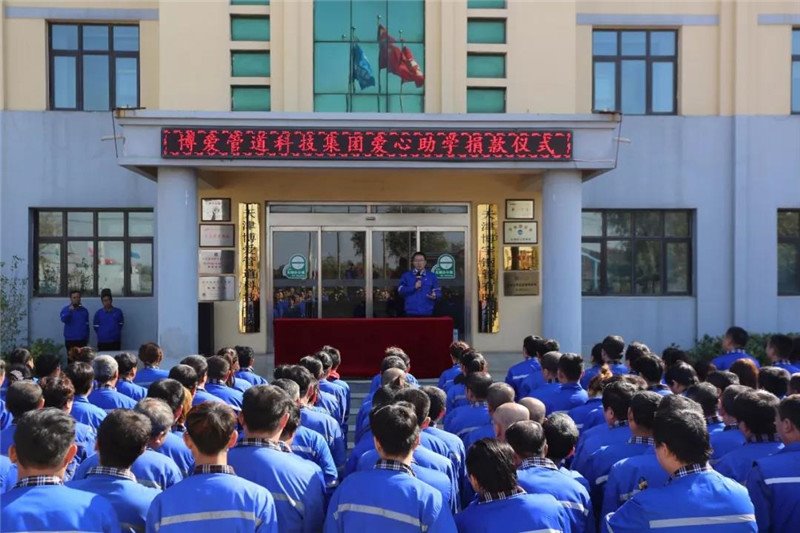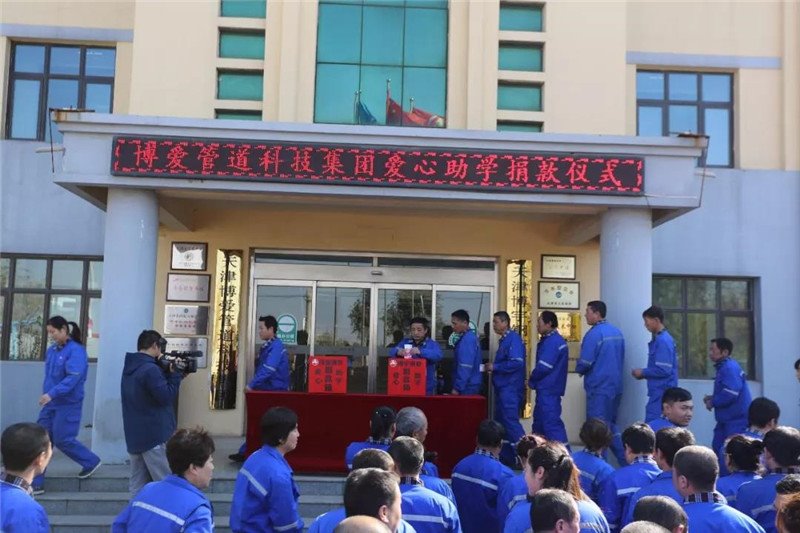 Boai Pipeline Loving Student Donation site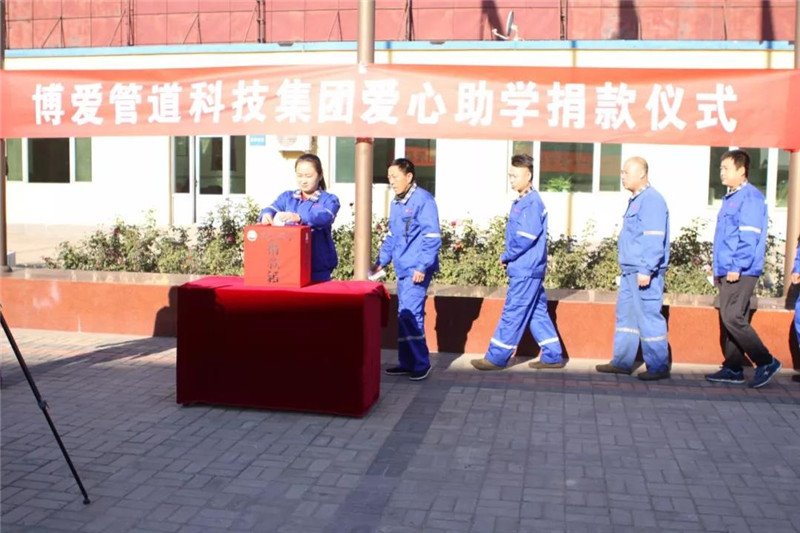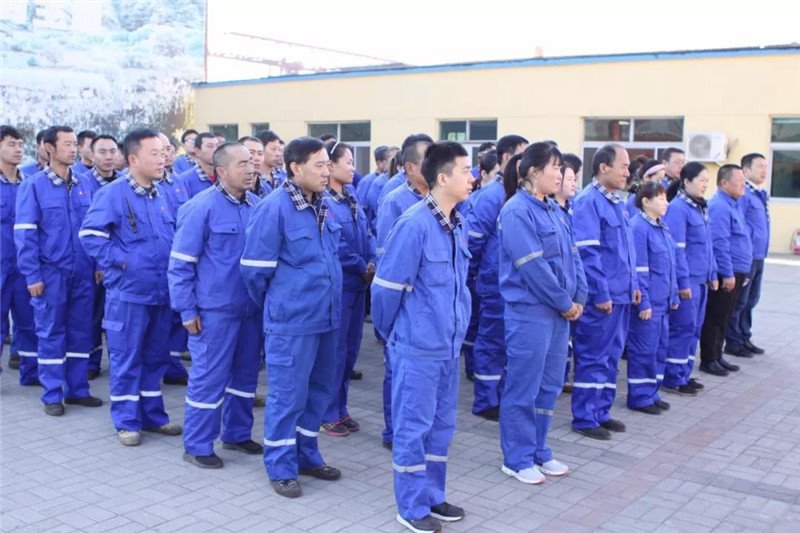 Kejian Anticorrosion Loving Student Donation site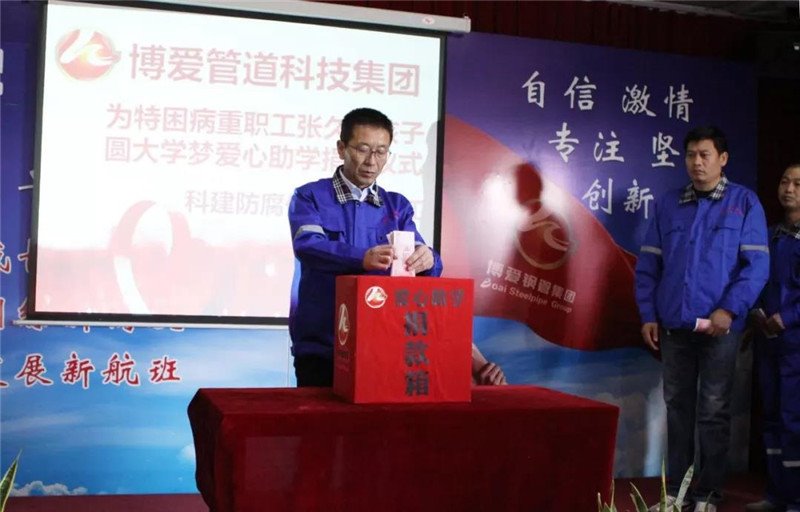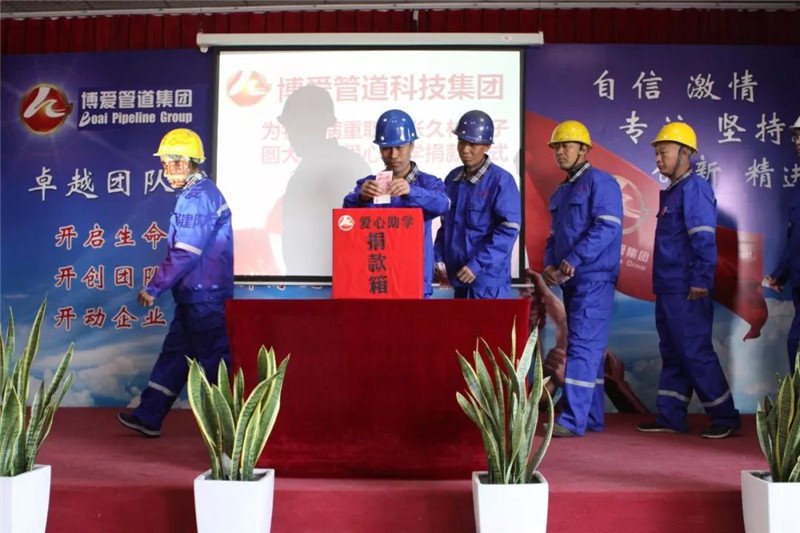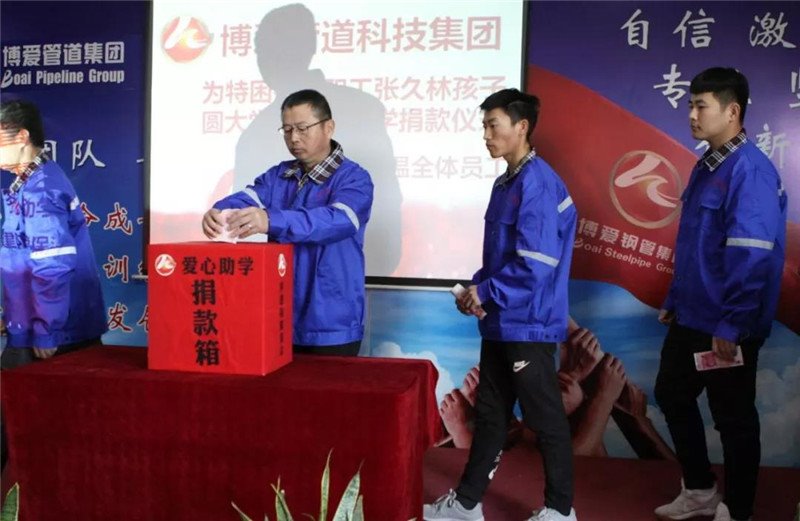 Boyutong International Trade Loving Student Donation site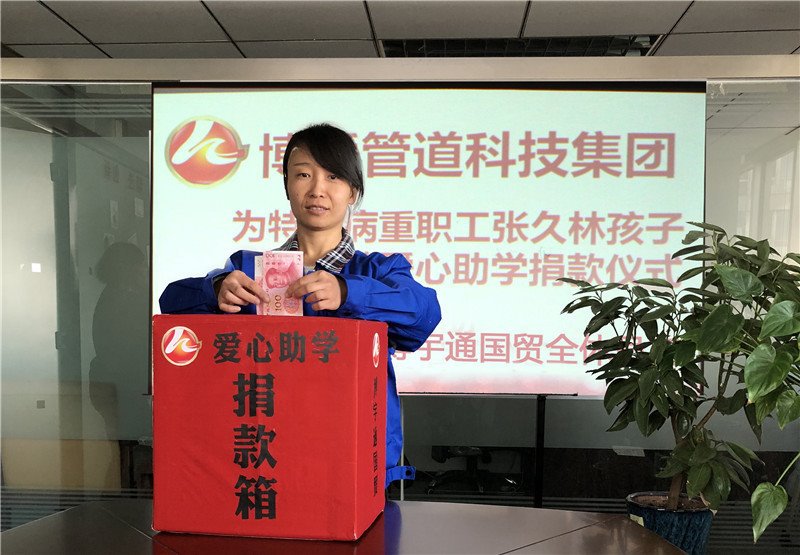 Maoqiang Technology Loving Student Donation site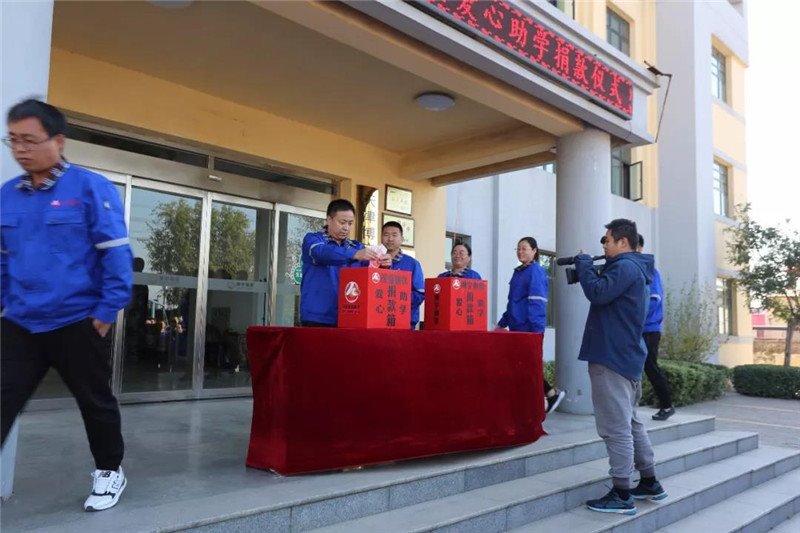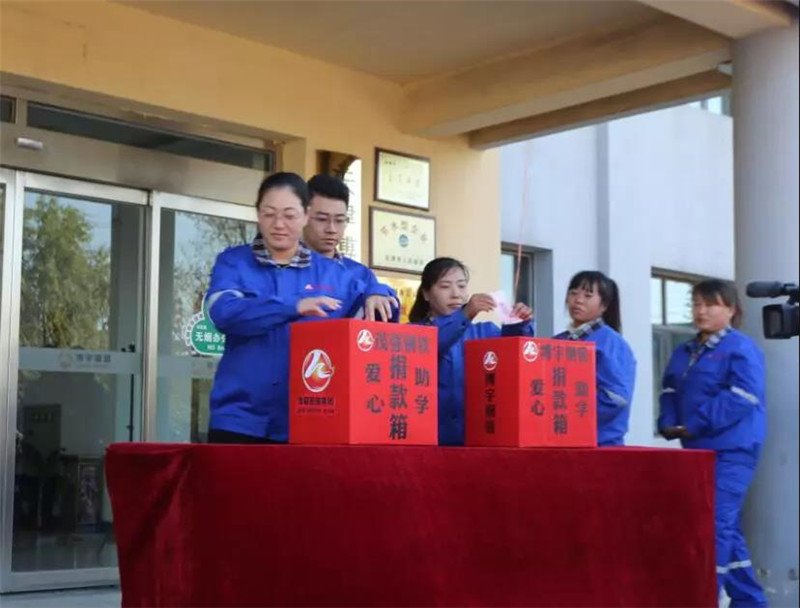 Initiative is issued, the company leadership attaches great importance to, on the morning of October 30, Boai Pipeline Technology Group companies were organized "donate money to a university dream to child's circle of extremely poor sick worker Zhang Jiulin ceremony", the scene in the dedication of love, "grateful heart" song under the surrounding of abnormal emotional atmosphere, the masses of cadres, workers are generous, active contributions, on the day of collecting to the donation of more than 50000 yuan. The donations are handed over to zhang chengyuan, zhang jiulin's son, by the group's charity fund team twice a year before the school starts.
Every little bit of love makes a pagoda, and every little bit of love makes a forest. Boai Pipeline Technology Group never forgets to practice corporate social responsibility, actively advocates public welfare, organizes activities such as public welfare education, poverty alleviation, children care, and environment care, and always adheres to the close combination of enterprise development and corporate social responsibility practice, performs the social mission of an enterprise with practical actions, and inherits Chinese virtues.